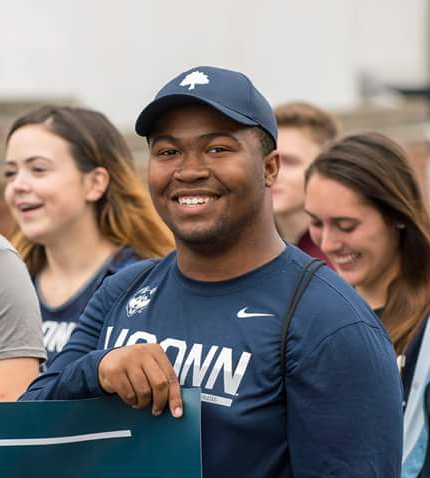 Diante Felton
Hello! My name is Diante Felton and I am a junior Management major with a concentration in Human Capital Management and a double minor in Digital Marketing & Analytics and Women, Gender, & Sexuality Studies from Chicago, IL. On campus, I am actively involved as a member of the Honors Program and held leadership positions as Vice President of TEDxUConn and the Founder & President of the African American Professionals Association. Other involvement around campus includes Business Management Society, Alpha Lambda Delta Honor Society, Honors Council, University Tour Guide, and a student representative on the Honors Board of Associate Directors. For this academic year, I am studying at the Warwick Business School at the University of Warwick in Coventry, England for the fall and spring semesters as an exchange student. This past summer, I interned at Chicago Marketing, Inc. Through my studies, I hope to have a career in Human Resources.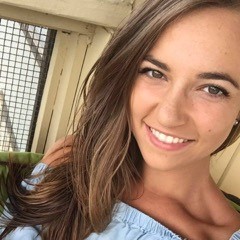 Grace Guertin
Hi!  My name is Grace and I am a Senior majoring in Management with a concentration in Entrepreneurship and minoring in Digital Marketing and Analytics.  I grew up south of Boston in North Attleboro, Massachusetts. I am currently enrolled in the UConn Business in London, England Summer Classes/Internship hybrid program until mid August.  I am taking classes in Business Law and Human Rights as well as completing an academic internship for Elizabeth Arden's prestige marketing department. On campus, I am involved in my sorority Gamma Phi Beta as the Community Service Chairwoman and am an active member of the Honors Program.  Post-grad, I hope to work as a brand manager or in project management before pursuing entrepreneurial adventures and travelling the world!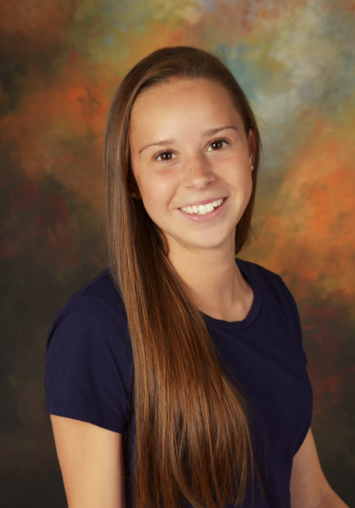 Alison Heubner
Hi! My name is Ali and I am from Simsbury, CT. I will be a senior this year and have a passion for teamwork and connecting with other people, which is why I chose Management as my major. Throughout my time at UConn, I have participated in intramural sports, leadership classes, and Greek Life. Last summer, I facilitated the UConn First Summer 2018 program where I put my leadership skills to work and managed 64 incoming students! I recently finished an internship with Aetna in their underwriting department in Hartford, Connecticut, which was so much fun! For my senior year, I am looking forward to my management classes, working at the Alumni Relations Office in the School of Business, going to UConn sports games, and being with my friends.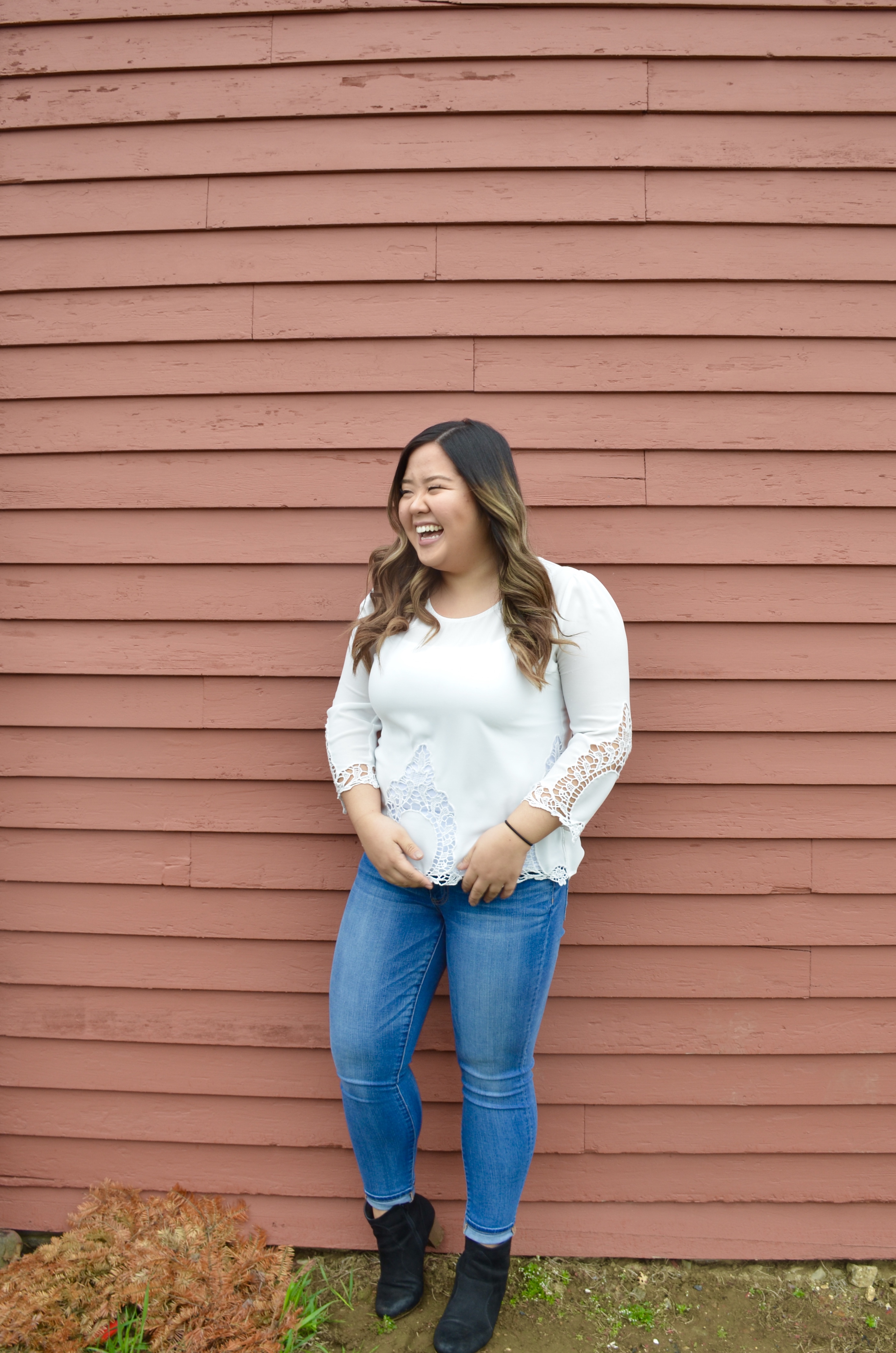 Suxian Kuan
Hi I'm Suxian! This year I will be a Senior majoring in Management with a concentration in Human Capital Management along with pursuing a double minor in English and Digital Marketing & Analytics. In addition to being a student in the School of Business I love to be involved on campus. In my first two years as a UConn student I attended the Hartford campus where I was an Orientation Leader and a member of several clubs such as the UConn HARTS - Community Outreach Society, Pre-Med Society, and the Business Society. Currently at the Storrs campus I am a member of the Delta Zeta sorority where I serve as the Vice President of Programs, the Business Management Society and a student worker for the Management Department. This summer I spent my time interning for a local family business through UConn's Family Business Program. I am excited to see what this year brings for me!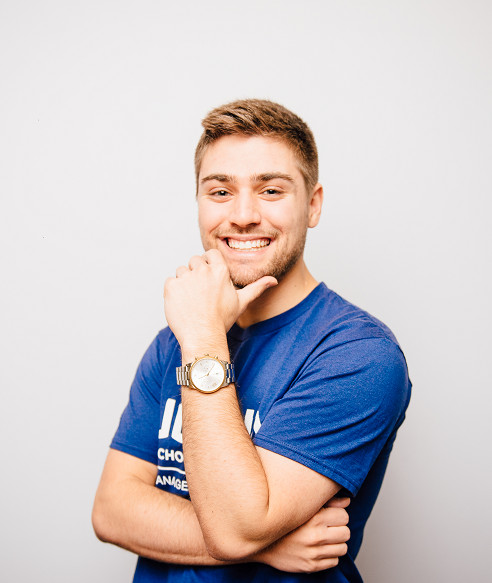 Benjamin Morneault
My name is Ben Morneault and I am from Windsor, CT. I am a senior Management major with a concentration in Entrepreneurship and a minor in Analytics. On campus, I am the President of the Business Management Society, Ambassador for Innovation Quest and Cooper & Cooper Real Estate, and a member of CEO | Creating Economic Opportunity. This past summer I was a Venture Capital Intern for Loeb NYC and Bonin Ventures, working directly with Bonin Bough, former Chief Media & E-Commerce Officer of Mondelēz International and host of CNBC's TV show Cleveland Hustles, a collaboration with LeBron James and Maverick Carter. I am an aspiring entrepreneur, currently starting up a medical diagnostic company with three fellow UConn students, aiming to provide individualized chemotherapeutic solutions for cancer patients. Outside of business, I am also a devout Los Angeles Lakers fan and fantasy sports enthusiast.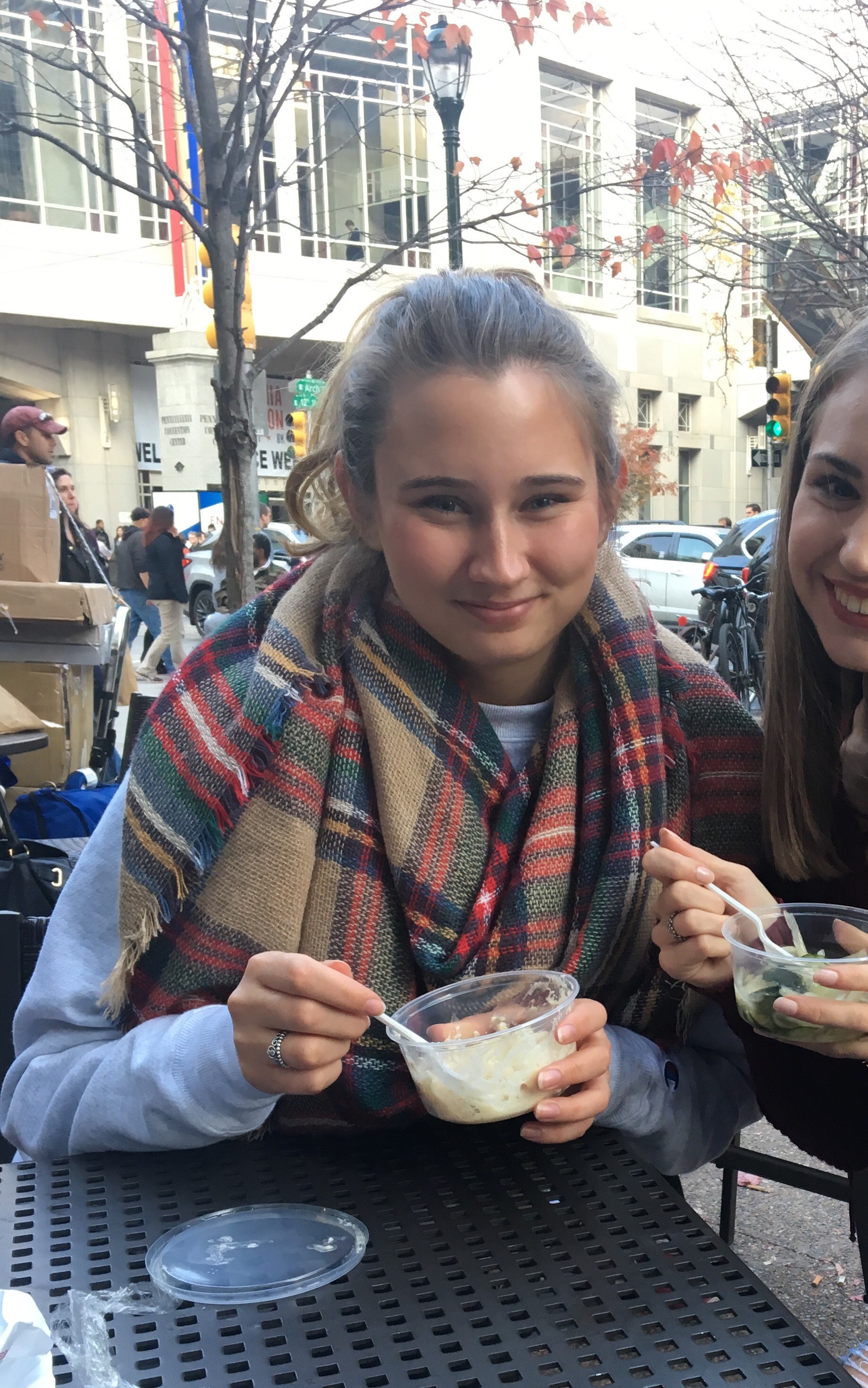 Elizabeth Perry
My name is Elizabeth Perry, and I'm from Cheshire, CT. I'm a sophomore Management major in the School of Business. In addition to being a Management Ambassador, I'm also the President of the Business Connections Learning Community and an FYE Community Mentor. I have a passion for International Relations and have participated in Model United Nations throughout the years. I hope to be able to travel the world and pursue a career in the automotive industry. Outside of school, I enjoy staying active and visiting Colorado.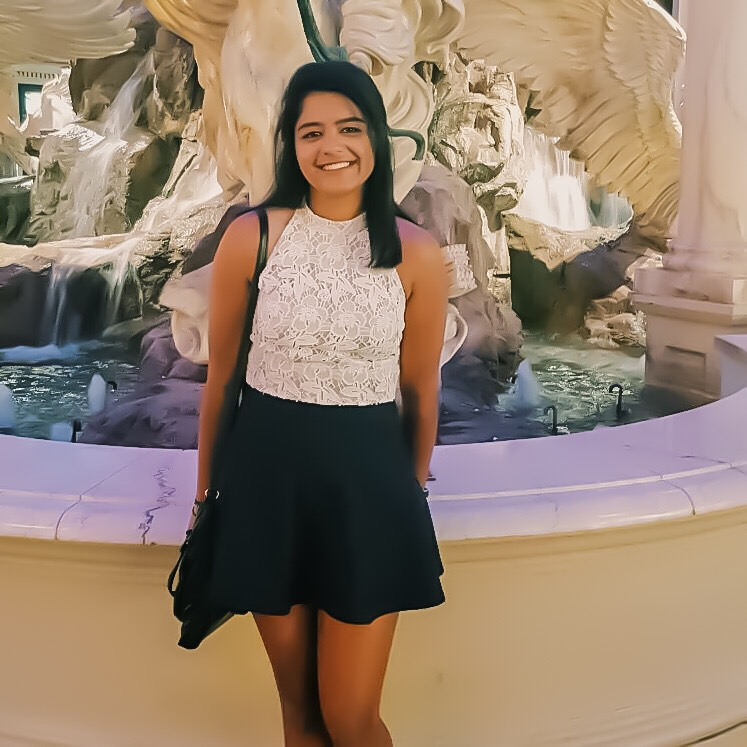 Swathy Shriram
My name is Swathy Shriram and I'm from Stamford, CT. I am a junior Business Management major with a minor in Communications. I am interested in business law and building a strong background in leadership, with experience interning in different industries. I am an alum of the Business Connections Learning Community, where I was a chair of the Management Committee. I now work at the Wellness and Prevention Services on campus, tutor, and am involved in a number of clubs such as Multicultural Business Society, International Business Association, and the Husky Ambassadors. Outside of school, I enjoy traveling, going to concerts, and relaxing with a good TV show.
Urmi Thaker
My name is Urmi Thaker, and I am a current senior studying management with an international business concentration and a minor in Psychology. I am a transfer student from the Avery Point campus where I was actively involved in the Associated Student Government and Husky Ambassadors program. Through these multiple leadership opportunities I was able to apply to the School of Business. Besides my passion for business, I have been active within Community Outreach for 3 years and will be serving as a student coordinator for one-time service programs and initiatives this upcoming year. In addition, I enjoyed competing in the Social Responsibility Case Competition held by the Management Department. This past summer I interned with reSET, which connected me with two amazing startup companies and allowed me to incorporate what I learned from the classroom. My future plans after graduation still remain unclear, but I hope to find what I am extremely passionate about as I work with other people.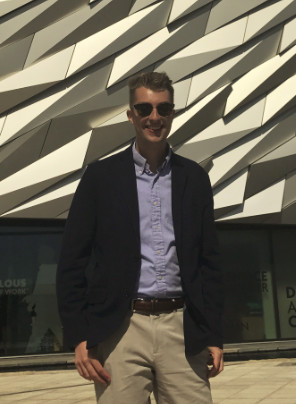 Michael Tolisano
Hey everyone! My name is Michael and I am a Junior Management major concentrating in International Business with a double minor of Digital Marketing & Analytics and Environmental Economics & Policy. I am originally from Somers Connecticut (which is in northern CT if you don't know). In my previous two years at UConn I have served as the Vice President for the BCLC, was a First Year Experience Mentor, and have taken part in three case competitions/studies, including one in Vienna, Austria. I really enjoy community service and have taken part in the Macon Alternative Break for two years, and have directed the trip my second year. I enjoy traveling very much and have also studied abroad twice before in two ten day programs in Ireland, and Austria & Hungary. I will be studying abroad with the UConn in London program next semester where I will be taking International Business and Ethics, and will be interning at an international non-profit called WaterAid as a Business Developer in hopes to provide clean water to developing countries. I am also involved in the Alpha Kappa Psi Professional Business Fraternity and have interned last summer at Travelers Insurance in Hartford, CT.